How to Pack Light for Camping
While traditional camping entails the inclusion of maps, flashlights, compasses, first aid kits, and other outdoor knick-knacks stashed in the duffel bags most people are tempted to forego those items so they can travel light. These can make the baggage too bulky, and often hamper the campers' hiking trips. Needless to say, the hefty luggage that are needed in a traditional camping trip often comes with a dilemma: choosing convenience over safety and vice versa.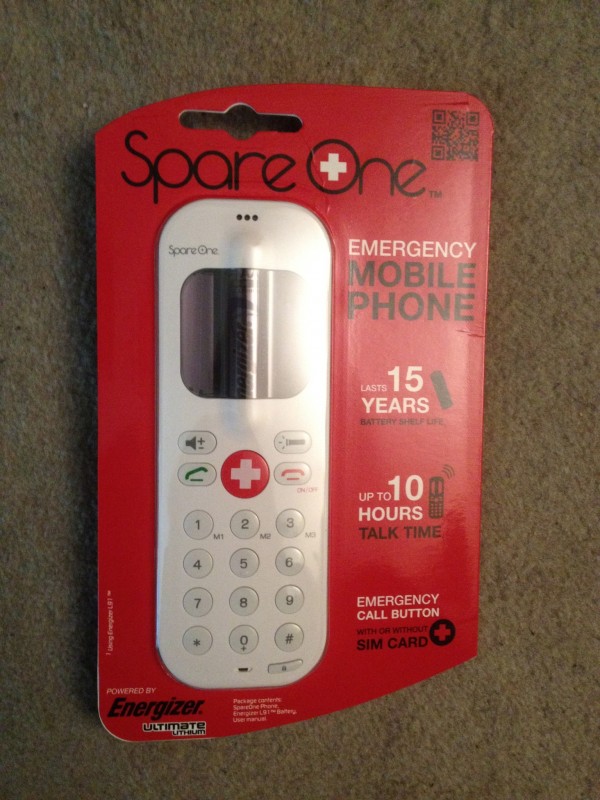 Fortunately, there's a myriad of travel gadgets available to solve this pressing problems of young campers. The gadgets may also be highly pleasing to teenagers who are "too attached to technology." Whereas camping used to cramp the style of teenagers, these camp gadgets allows them to bring their comfort zone out in the wilderness. Plus, it helps them stay en route.
The handy sizes of the devices can make flights and layovers much more manageable. The tag price of these gizmos are just as amiable.
Spare One Emergency Phone
Just as drivers bring spare tires along in their commutes, teenagers are not to leave their cellphone ally. Communication is vital is traversing uncharted territories, and having a device that can keep teens connected to the rescuers or rest of the group is important. SpareOne Emergency Phone is an AA-battery operated device with a fast-button connect to local response teams. It can accommodate SIM cards, so users can still have an access to their contacts. The phone is also notably geo-located, making it an ultimate must-have for travellers and campers.
Airport Express
Broadband expert would agree that wireless woes are common scenes in camp sites, especially in locales where wired Internet dominate. Taking the Airport Express along the trip is a guarantee that young campers can stay connected even in the middle of nowhere. Plugging the device in a trusty laptop or tablet can instantly create a speedy wireless network that can accommodate as much as 10 devices all at the same time.
Smart Phone Apps
Gadget companies can bet their tents — modern campers won't go outdoors without their iPhone, iPad, and android mobile phones anchoring their pockets. They might as well utilize their mobile devices to get out bulky add-ons to their knapsacks. Having few of these camping apps installed can help them get by:
TrailBehind – provides generated maps that can display specific trails, summits, landmarks, streams, and other marks that ensures that the campers are on the right track.
AccuWeather - spending few days and nights outdoors calls for the close monitoring weather. This prevents the campers from being caught off guard while enjoying their activities. AccuWeather can be helpful as it can predict the chance of rain and predict temperature.
Anti Mosquito or Mosquito Repellers - red rashes and illnesses brought by mosquito bites are not good candidate for camp souvenirs. The impressive apps then emit high frequencies that can drive pests away. They may not work similar to bug sprays and other chemicals, but they can at least provide an imaginary mosquito net that can protect campers.
Flashlight/ Super Torch – some campers may need to bring flashlights and separate headlamps. This just weighs down their luggage and eats up valuable space inside their bags and tents. Having the light source stored in a smartphone, nonetheless, may be a wise move. These apps can give less direct mood light for campers who enjoy a little bedtime reading inside their marquees. The best thing about it is that the color of the lights can be tweaked to preserve night vision.
Author's bio: Web help guru Norris Lemuel Lasay is known for his inordinate skills and comprehensive experience with mobile web design as well as mobile Broadband Expert technology. For a number of years, Norris had also worked freelance, writing on a variety of subjects including business and self-help.
About The Author
Related posts