Top 10 adventure activities to do in India
If you love exploring offbeat destinations and indulging in experiences other than the usual touristy ones, India has a lot to offer to you. From the remote islands of Andaman and Nicobar to the magnificent valleys of the Himalayan region, different regions of India have different kinds of adventure experiences to offer to the curious traveler.
If you are one curious soul too, here is a list of top 10 adventure activities to do in India:
1. Rafting in Rishikesh- Paddling through unforgiving rapids with all your might is always an exhilarating experience. One of the best places in India to have that experience is Rishikesh. You get to have a roller coaster ride on the Grade III and Grade IV rapids of River Ganga here. If you are looking for an adrenaline rush, rafting in Rishikesh is one of the best options.
2. Heli skiing Manali- The high mountain passes of Manali, including the stunning Rohtang Pass, have some of the best peaks for skiing during winters. If you are avid skier, travel to Manali for an amazing skiing experience. The snow-capped peaks of the region come alive every season with skiing enthusiasts having the time of their life.
3. Camel Safari in Ladakh- There are amazing treks in Ladakh, rafting in Zanskar River, paragliding and so much more. Out of all the adventure experiences possible in Ladakh, one of the most eclectic is camel safari in Ladakh. It may not be an adrenaline pumping experience per se, but riding atop a double humped camel, with snow-capped peaks surrounding you, does make for a very different experience.
4. Hot air ballooning This is the latest entrant in the field of adventure activities in India. You can enjoy hot air ballooning on a Rajasthan tour, and get to see the many forts and palaces of the region from a completely different perspective. Hot air ballooning kind of takes you back to old times, when a hot air balloon was the only mode of air transport available.
5. Trekking and mountaineering There are a lot of trekking trails in India, along with opportunities for mountain climbing as well. A lot here implies literally hundreds of them, many of them taking you to really remote locations. Some of the best trekking trails are located in the Himalayan region. However, don't forget to scourge for the rest of India, for there are treks in almost every corner of the country.
6. Snorkeling with elephant- The remote islands of Andaman and Nicobar offer a very unique kind of adventure experience. The islands, known for their coral reefs and exotic marine life, give you an opportunity to snorkel with an elephant. Rajan is the resident elephant of the islands with some incredible underwater swimming skills.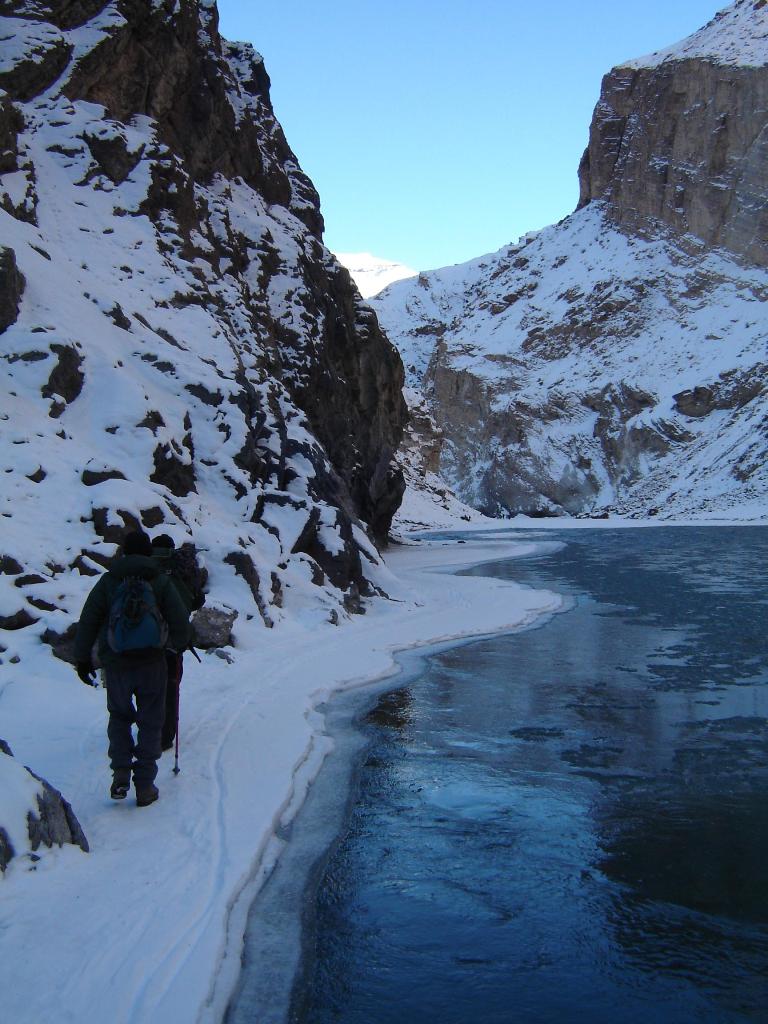 7. Chadar trek- Of all the trekking and mountaineering opportunities possible in India, Chadar Trek deserves a special mention. It is a trek which almost transports to the Arctic Circle, figuratively of course. You get to trek on a frozen Zanskar River in Ladakh in the months January and February, when the temperatures are well below zero and there is nothing but ice all around you. Calling it a magical experience is an understatement.
8. Dune bashing in Rajasthan- Whether we agree with it or not, we all have a destructive streak in us. Let out your destructive streak in a positive and fun way with dune bashing in Rajasthan. Hop aboard a mean machine and destroy one sand dune after the other. You will enjoy this child like experience which gives you a certain kind of satisfaction.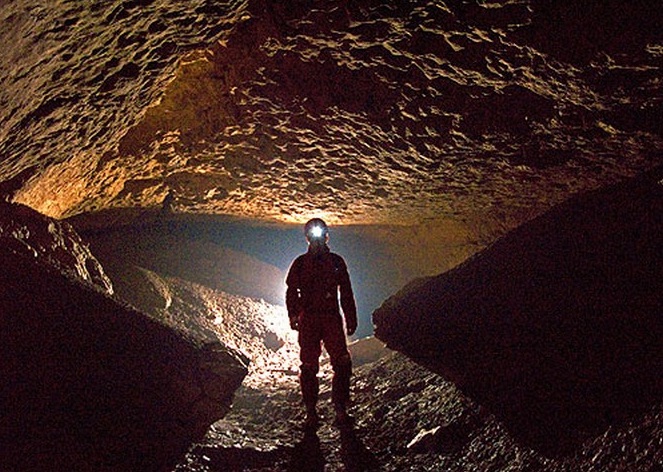 9. Caving in Meghalaya- Caves are often associated with interesting folklore, and tales of horror. That makes them enchanting, and there are a lot of them in Meghalaya. Meghalaya has a huge network of caves to explore, owing to its extremely wet climate and limestone deposits. Yu can go caving in Meghalaya and explore some of the easier caves of Jaintia hills to travel through some of the more intricate ones.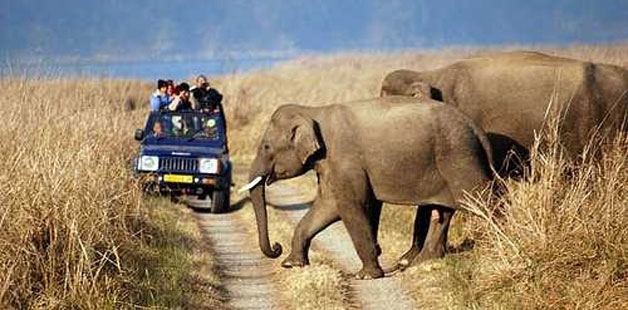 10. Jungle safari at Jim Corbett National Park- An adventurous journey of India isn't complete without a jungle safari at Jim Corbett National Park. It is the oldest of all wildlife reserves in the country and one of the best places in the country to spot the tiger. Tiger population in India has been on the decline over the last decade or so, but conservation efforts at the park have made it one of the best habitats for the national animal of India.
About Author:
Divij is an adventurer, a budding photographer and a writer. He has been to various trekking trails and to many offbeat destinations in India. His passion is to explore all the offbeat destinations in India. Currently, he writes articles on travel for
www.Thrillophilia.com
About The Author
Related posts