Do's and Don'ts while travelling India for the First Time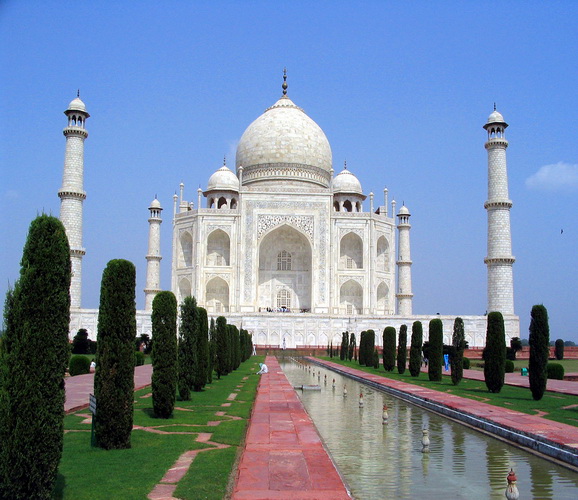 India spines an extravagant galaxy of lures by merging eclectic blend of cultural groups, the cruise of the region is no less than a shot of tequila for travelers. "Incredible" there is no other word in the dictionary which can express the splendor of this enchanting country or captures the enigma that India is having.
The country bestows an endless range of sightseeing for the traveler. Some of them could prove to be challenging for the newbie's but lot of them would be no less than a hot cake.   The country encapsulates the experiences of love, life, spirituality & nobility.
The land is completely decked with hundreds of attractions along with different culture, value and religion. As it's a melting pot of all for religion. You'll be delighted with thousands of colorful marbles along with different shades and values.
For the first-time visitor, India can be a wee bit different. The lifestyle & culture is completely different from the west, therefore you must have the awareness of some do's and don'ts while visiting India first time or anytime.
Do's for travelling in India
India's roads are so congested due to human & vehicle traffic so make sure to leave early.

Do greet people with smiley faces and don't shake hand with strangers.
Do hire a licensed guide don't follow any unknown because they may offer you wrong information about any specific monument or attraction.
Do exchange money with authorize banks or money changers.
Do bargain with shoppers while making any purchase from roadside stalls or hawkers where "fixed price" tags are not displayed.
Do respect culture, religion and god and goddess of country.
Do keep first aid box along with you during travel. Some diseases like typhoid, malaria, hepatitis etc are prevalent in India so do take meditation you need in ample supply.
Don'ts for travelling in India
 Don't smoke or drink any alcohol in Public. It's an offence according to the law of India, if caught then you may get penalized for this.
Don't try to make any deal with tenacious touts and taxi-wallahs at airport/stations/bus stand to help you find your hotel, monuments tickets etc.
Don't buy food from street or mobile shops as they include much oil, spice and calories that can cause your health by disturbing your stomach. Stay healthy!
Don't drink local tap water. Always drink mineral water.
Put off your shoes while entering in Hindu's temples and follow all rules and regulations instructed by the temple.
Don't hire any type of transportation services from unauthorized agencies, in case if you need any auto rickshaw try to hire them from the pre-paid booths if possible.
Don't enroll yourself in hunt and poaching activities, it can drop you in serious travel like penalty and Jail term as well.
Don't make racial gestures or comments.
Don't walk over books and papers as Indians treat them as a metaphor for the Goddess of Learning.
Don't purchase any spiritual salvation or magic remedies from the saints, quacks and Godmen because they may prove to be conman and you could be duped by them.
About the Author: Ashok Kumar is a travel enthusiast and specializes in India tourism and travels. He enjoys exotic delicacies, swimming, hanging out with friends and losing his mind to house music. He happily shares his personal experiences with the readers through his creative India Blog and articles.
About The Author
Related posts