A Backpacker Bitten by Bonhomie in Burgundy
When the time comes to hang up your backpack, you don't always have to do it in the place you first put it on. Why not move to one of the amazing places you visited while travelling; somewhere you love that really inspires you? For me, this was the wine-making region of Burgundy in central France. Why, you ask? Well, let me explain…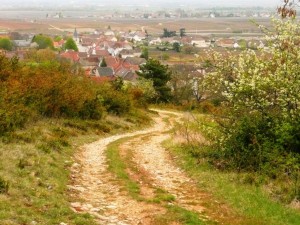 My love of Burgundy goes back to when I was saving up for my travels. I worked for a wine merchant and got seriously into it. And when I get into something, I really go for it. I bought wine books, read wine magazines and voraciously consumed wine blogs and articles online.
And for a while I was just happy reading, talking and drinking wine. But then came the game-changer. Two of them, actually. Firstly, I went backpacking. I went out and experienced the world and all it had to offer. I only passed through France briefly, but just being able to smell the air, touch the earth and sense the vines and grapes of vineyards gives you a totally different perspective. Wine suddenly seemed different. Real. Like it was a living, breathing thing. Something tangible in the physical world. Something you could live and feel.
Secondly, I saw the film Sideways. For the unaware –and you should really get round to watching it – the story sees two middle-aged men going on a journey of wine, women and wisdom through the vineyards of California. It's a funny, dramatic and touching movie about taking stock and control of your life, but what I loved most of all was the way the film used wine as a metaphor. In particular, the story's main character, Miles, describes the pinot noir grape as something rewarding but fragile, only thriving in the right environment through care and attention. He is, of course, talking about himself. I think many of us can relate to that idea.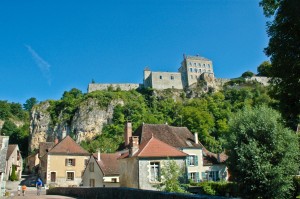 So I was inspired by wine, and even had a particular grape to relate to. Which is weird, but there you go. Now, the best pinot noir grows in places that don't get too hot or too cold. Places like New Zealand, Chile and, yes, Burgundy. In fact, Burgundy is probably the most iconic pinot noir-growing region on the planet, producing wines that are rich and deeply flavoursome, yet light and delicate.
In the world of wine there's a special word – terroir – that means that every quality wine exhibits the distinct and unique characteristics of where it's from. The location, soil, climate, harvesting; they all combine to make the terroir. This is an awesome idea, because aren't people the same? We're basically 50% the result of our environment. Again, wine finds itself comparable to the human condition.
I found myself drawn to Burgundy (or Bourgogne, as it's known in France). I felt the pull of its terroir. I wanted to experience it for myself; spend some time soaking up the cultural nutrients and absorbing the traditional goodness. There's a great feel to the place, something old-world and appealing and relatively untouched by relentless modern developments.
So that's my plan – finding somewhere to live in this beautiful part of Europe. I'm using the France Property Shop to get a feel for the area. Sadly, much as I love the idea of living in a 15th Century Chateaux with 14 hectares of wiggle room, my budget can't quite stretch to the millions of euros it will cost. No, owning my own wine estate will have to wait.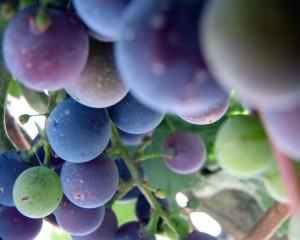 Instead, I'm looking at a quaint little house in a village in south Burgundy. But I have a romantic, rustic vision of what a house in a village in south Burgundy should look like. In my mind this means wooden shutters and wrought ironwork, somewhere cosy and old-fashioned with twee vintage furnishings. The house I've found has all of this, and is at the heart of this picture-postcard village full of crooked streets, ancient trees, painters and cafes where old men sit all morning reading papers and drinking coffee.  I like the vibe of the place.
Right now I'm saving up for my Burgundy adventure and browsing job prospects, as well as polishing up my French and mentally preparing myself to drive on the wrong side of the road. I'm in that place where my plan is not yet reality, but is way more than a pipe dream. It's a good place to be; a little frustrating, but exciting.
So far, at least, I'd encourage other backpackers to follow their dream of living abroad, as opposed to just travelling through. Why not think about put down roots in your own special piece of terroir?
About The Author
Related posts