Portugal, mix of old and new
The capital of Portugal, Lisbon, is an international hotspot for tourists, it´s the second oldest capital in Europe and home to some of the world´s greatest explorers.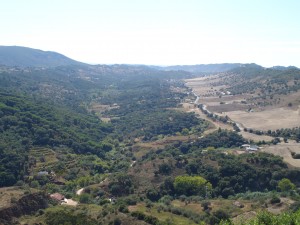 Here´s a fun fact for you that I bet you didn´t know about Lisbon: it´s never been signed on an official document as the capital of Portugal, not like all the other capitals, crazy huh?! Anyway back to the point, Lisbon is full of various things for you to enjoy from its history to its nightlife.
History:
The country is filled with history that dates back for centuries, you should check out some of the historic sites they are truly magnificent (and this is coming from someone who isn´t particularly interested in history).
Food:
In addition if you are a fan of food like I am, then you will love the Portuguese cuisine. The Portuguese have infamous delicacies that are well worth a try, ranging from seafood to fresh vegetables and sweet desserts. If you have a sweet tooth like me I suggest you try the ´Pastel de Belem´ – it´s one the most famous sweet dishes that has originated from Lisbon which is very popular all around the world.
Accommodation:
If you are travelling on a tight budget, and let´s face it – not all of our pockets are full to the brim with cash, the best way to save money on your trip is through accommodation. You can find cheap yet modern and safe hostels all around the city. A hostel in Lisbon may not be your idea of paradise but it´s one way for you to stay in a safe environment in the heart of the city. What´s even better is that when you stay in a hostel you can meet other travelers and other international visitors, you may even make some new friends!
Nightlife:
Just like many cities, Lisbon has some really exciting nightlife, it´s full of exciting bars and clubs. Some of the most popular places include: Cinco Lounge, Bicaense and Club Cari -these are some of the recommended ones to visit if you fancy a night on the razz. Chico Lounge is great if you fancy a good cocktail!
To sum up, in Lisbon, there´s plenty to do and see, you can visit the captivating city and see all the sights in its glory, and because it´s built on hills, there are also many breath taking views to experience. As well as this, you have the chance to go and visit the beach and experience the white sands and blue seas, it truly is magnificent. I have been to Lisbon when I was very young and I would love to visit it again, looking back at the photos it looks like a city really worth visiting. While you are doing all the sightseeing and seeing all the tourist spots, you can ride around on their vintage trams, they are very unique and they ride around the historic looking villages.
A Long Weekend Away
If you are a traveler that is passing through Portugal, or even just someone who is visiting with family or friends, you simply must visit Lisbon. It is the capital of the country for a reason (even if not officially); if you are going for a long weekend away, there are plenty of places to stay that offer convenience and great location for heading into the centre of the city, like Equity Point. As a previous traveler I recommend staying in a hostel as opposed to a hotel as it´s cheaper and there are so many other international passers-by who are most probably backpacking like you are. It´s a great way to meet new people and share your stories with others and get some useful tips from other people, and staying in the city centre means you don´t have to run around on transport all day, you can spend your time admiring the sights and enjoying what the city has to offer.
Portugal is a very popular destination as during the summer its temperatures sky rocket, if you want to catch some sun, as well as have the best of the city and beach, then this is the place to go. So if you are looking to top your tan as well as enjoy a city break then summer in Lisbon is for you. For me sitting on a terrace outside a café enjoying an ice tea (or maybe a cheeky wine) is just as good as lying on the sand soaking up the sun.
There are plenty of cafes and restaurants to choose from for you to relax and enjoy a nice meal. Its historic yet European setting allows you to enjoy the sights of the city from wherever you are. If you want to enjoy the famous ´Pasteis Nata´ (as mentioned above) there is a great café in the Chiado district called the Brazilian café which is famous for its authentic taste. There are plenty of great restaurants scattered around the city for you to enjoy the great cuisine.
…So, what are you waiting for? Why not visit Portugal this summer?
About The Author
Related posts