A Beginners Guide to Packing for Your Backpacking Trip
Backpacking is an extremely popular pastime for many people today. However, before you leave for your exciting adventure, you will want to make sure that you are properly prepared. There are certain items that you must pack for your trip, and they are listed below.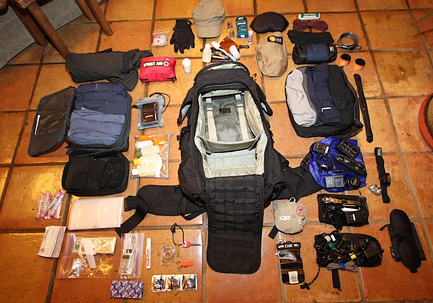 First Aid Kit
One of the first things that you will want to pack for your excursion is a travel-size first aid kit. This is essential in case you or someone else gets sick or injured during your hike. Some of the items that you should include in your kit are bandages, alcohol wipes, antibiotic cream, Benadryl, and ace wraps.
Food
The kind of food you pack will need to be light as you will be carrying it on your back. Thus, it is best to pack dehydrated foods. These foods are very light and convenient for backpacking trips. Dehydrated food comes in many different varieties, and you simply need to add water to them to prepare a meal.
Water
Water can be quite heavy; thus, you may not want to carry a lot of water in your backpack. However, if you know that you will have access to a lake or stream while hiking, the only things you will need to pack are some water purifying tablets or a compact water purifier. If you absolutely need to take water with you, you will want to ration it so that you do not need to carry as much.
Clothing
Packing the right clothing is essential to having an enjoyable and safe trip. If you will be hiking in the mountains, you will want to be sure to include a good pair of hiking boots, a warm jacket and gloves. If you will be hiking through the woods, be sure to pack long-sleeved shirts and pants. This will help protect you from ticks and other insects.
Miscellaneous Necessities
There are a few other things you will want to be sure to pack for your backpacking adventure as well. These items include bug repellent, a satellite phone, maps of the area, a pocket knife and a GPS. All of these items will be valuable to you while exploring the wilderness.
What Not to Pack
If you will be taking an airplane to your hiking destination, there are some things that you should not pack. Some items are simply not allowed on planes, and they include self-defense items, guns, lighters, and knives or scissors that are more than four inches long. These items may be allowed under the plane if they are wrapped properly. However, you should always check first to make sure.
Backpacking can be extremely fun and exciting. However, you should always make sure that you are properly prepared for your trip. In this way, you will be sure that your trip will go smoothly from the time that you leave to the time you return home.
Author Bio
Lyndsi is a nanny and freelance writer. In her free time she enjoys going camping and backpacking. She is also a bow and knife collector and gets her automatic knives from BladeOps.com.
About The Author
Related posts