Top Three Cities In Australia
According to a recent survey carried out by the Property Council of Australia, the best city in Australia for the natives is Adelaide. The respondents assessed their own cities in terms of natural environments, cultural entertainment, recreational environments, educational facilities, transport, etc.
What concerns travel Australia enthusiasts ranking Australian cities at Travbuddy.com, Sydney, Melbourne and Gold Coast are the most popular choices. What makes these three cities so appealing to travellers?
1. Sydney
Sydney might not be the capital of Australia but it's nominated as "the capital of glamour" by lots of U.K. tourists. It is also the richest city having 19 of the country's most expensive 25 suburbs. From the iconic Harbour Bridge and Opera House to its breathtaking coastal scenery and harbour to open-air cinemas, Sydney has plenty of irresistible charms.
Tip: Visit Sydney during the holiday season to enjoy traditional fireworks and barbeques in a Santa costume.
2. Melbourne
The city is considered the Australian fashion, music and sport capital and an important cultural centre. Sport fans love visiting the Melbourne Cricket Ground to watch some world-class games, while families with children appreciate the city's exceptional animal attractions such as the zoo and the aquarium.
Tip: Go downtown and visit any of Melbourne's music bars to see what's on trend in the world of music.
3. Gold Coast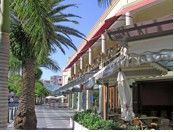 Being the sixth most populated city in Australia, Gold Coast is the third most popular destination with tourists. Those in the know name Gold Coast an "all round sporting heaven" with such sports as motor racing, golf, surfing and others well represented in the city that features two international standard annual surfing competitions.
The attractions of the city appeal to visitors of all ages. From exhilarating waterslides to theme parks to galleries and historical sites, the full spectrum of entertainment is available in Gold Coast.
Tip: Go on a boat trip to explore the city's natural wonders including waterfalls and empty golden stretches among over 70 kilometres of sand.
There are a lot of things to see and do in Australia and it's impossible to try everything the first time around. Visit at least one of the top three cities to make the most of your trip to Australia.
About The Author
Related posts