Top Lake District Activities
The Lake District is a popular destination with UK holidaymakers, who are looking for an action break instead of a week spent lying on a beach (and who really wants to do that during a wet English summer?). The Lakes' varied landscapes offer an exciting range of activities and experiences, no matter what your passion or skill level.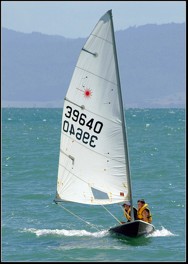 If you like to explore on foot, you can easily spend a week following the walking and hiking trails that are available. There are plenty of Lake District hotels that are situated within easy reach of marked walks, or you could grab a map and compass and find your own way. For those who prefer wheels, there are also a range of bike trails to explore at varying degrees of difficulty. If you don't have the means to take your own bike to the Lakes, you can simply hire a bike when you're there to explore the area.
Obviously one of the main attractions of the Lake District is the lakes. Windermere is one of the most famous, being the largest natural lake in England. The lakes offer great walking and  cycling routes with a good range of scenery to keep you occupied, but getting out onto the water is the only way to really experience the Lake District. Sailing is a great sport to indulge in (especially with kids), and you can sign up to a simple beginner's course to learn the basics. Windsurfing and canoeing are also good fun, or you could opt for a basic rowboat.
If you're heading to the lakes in the winter you'll need to take appropriate clothing to be able to explore and enjoy the area's natural beauty. Most activities can easily fill a day, so take a picnic, take the kids, and take your sense of adventure.
It's interesting to know that the Lake District has another attraction in store, one that doesn't immediately come to mind. In October 2012 beautiful Northern Lights could be observed in the area – so you don't have to go to the Arctic Circle to see this amazing site. Another thing on the checklist of your Lake District holiday!
About The Author
Related posts