Skiing holiday
Follow these tips from the 
wandering albatross
 to keep your group skiing holiday within budget.
Skiing is NEVER cheap and I'd be a fool to say you can go skiing on the cheap when frankly that's impossible- well maybe not if you're a rep or a chalet bunny, but for the rest of us folk trapped in the land of sleet and drizzle there are a few ways to make your group ski holiday slightly more affordable. As winter is just about upon us its time to say goodbye to the sangria and beaches and hello snow and apres ski.
Flights
If your looking to head to Europe for your ski holiday then there are many lowcost airlines from the UK and Ireland that offer great prices to big international airports such as Geneva so long as you book a fe months in advance. Geneva is a brilliant airport to fly to for a skiing holiday as there are so many resorts within a 2 hour transfer to choose from and with more choice comes a wider variety of prices. Before booking your flight be careful with the advertised prices as these often dont include taxes. Because you're going skiing you will need many layers of clothing so its virtually impossible to travel with only the 10kg of cabin baggage so you'll have to factor in the extra baggage charge too. Beware if you want to take your own skis this can be very costly and it may be better to hire them in the resort instead.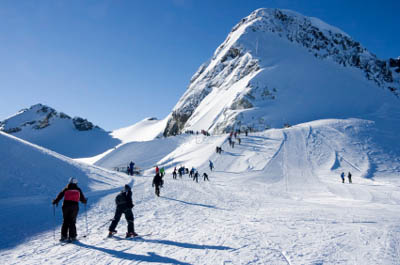 Hire your own chalet
Hiring your own chalet for your sole use can be not only an awesome experience but can often save you money and in some instances the organiser gets their accommodation for free (although its probably better to even that reduction out across the whole group if you want to stay friends). When you hire a whole chalet it is easier to leverage a great deal as your whole party can book together and therefore reduces the costs to the chalet owners and in turn a reduction is passed on to the party. By hiring your own chalet you can tailor make your holiday which means you can get rid of the options you don't need (canapes and champagne on arrival are great but at 10am it might not be appreciated) and keep the options you do which offers better value. Within the price of your chalet the owners will often pick you up from the airport and take you to the local lifts on a daily basis therefore saving on local transport costs.
When you've arrived at your resort make use of your chalet owners local knowledge to find the best deals. They look after guests week in and week out during the winter season and this means they can often negotiate deals on ski equipment hire and they'll also know the best value places to eat lunch on piste.
Ski Pass
You can save around 20% of the cost of your ski pass if you book in advance and go at the end of the season. Going in the last 2 weeks of the season is a slightly risky strategy as its not possible to guarantee great snow coverage but it isn't guaranteed at any other time of the year either. To minimise the risk opt for a higher altitude resort or one with its own snow canons that keep the pistes fresh and well groomed even when snow fall is low.
Wherever your favourite ski restort is booking in advance is the key to saving money.
About The Author
Related posts