The Backpacker's List of Camper Essentials
It would appear that congratulations are in order – you've made your mind up, you've bought that gorgeous second hand camper van, and your VW camper insurance is up to date. You're taxed, waxed, and you've even had the windscreen wipers replaced.
Now all you need to do is stick a pin in a map and head off to see the big wide world – but woah there. Put down the keys, and listen to us – you'll need to do some fairly thorough preparation before you head off.
Cooking with gas…
Don't be fooled into thinking you can run an electric hob to cook from – nothing will eat your battery power faster. It's always best to cook with a gas cooker, and even if you're not leaving the country, stick with Calor Gas (it's universal, so you'll never have to worry about buying a bottle that won't fit your stove).
Always cook in a well-ventilated area and invest in a CO2 detector. If that sounds like a bit too much fuss, try a woodburner. They're not particularly glam, but they're much cheaper to run. It goes without saying that you also need to purchase fire blankets and fire extinguishers – and never cook under the influence. Lecture over.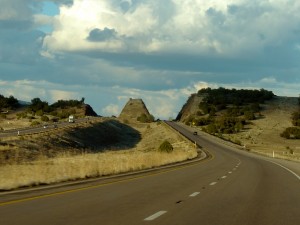 Keep warm (even in the summer)
Even if the van always seems to be ten degrees hotter than its surroundings, make sure you stock up on warm, comfortable bedding, and don't scrimp on thermals – even in the summer. Hot water bottles are never a bad idea, and don't forget to layer up before bed. If you're used to, er, sleeping in your birthday suit, this can take some getting used to.
Unfortunately, this is tough luck. Also make sure that water, a torch, and loo roll are within easy access when you head off to bed. Make sure that you've taken enough batteries to power your torch for as long as you need, and always take more than one light source. If you don't, good luck to you.
You can go your own way (within reason)
It sounds obvious, but don't forget the satnav – or maps. Relying entirely on satnav is asking for trouble. It's also a good idea to research your journey online before you leave, even if you're fairly confident about where you're heading. And don't forget the music! Whether you're rocking a tape deck or relying on CDs, take enough music with you to ensure you'll have some charming background music when you run out of things to say to each other.
This will happen, so when it does, don't be alarmed. Even the most convivial crowd can and will run out of conversation at some point – embrace it, and have a nap (if you're not driving). Don't forget to bring as many books as you can – if you're travelling abroad, getting hold of them in foreign cities will be hard.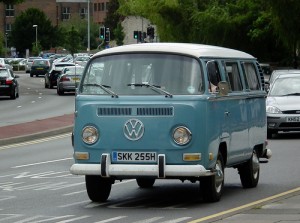 Food, glorious food
Food and drink essentials are a huge part of your trip, so listen carefully. You will need the following: mineral water, canned foods (soup, baked beans, chilli, peeled plum tomatoes – anything goes), crispbreads, pitta breads, cereal bars, sweets (for energy purposes), UHT milk, tea, coffee, and squash. This is just a short list, feel free to expand it – but anything that doesn't need a fridge or go off in the heat is a good bet.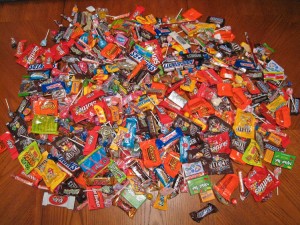 Last-minute preparation…
Don't forget to make sure that your van is fully-serviced before you head off, and always check oil levels/antifreeze/water levels. Check that you've got enough windscreen fluid to tide you over, that your tyres are fully inflated, and that all your seatbelts are in good working order.
Don't forget to top up your petrol levels in your excitement – and above all, make sure that you've got a renewed subscription to a company that offer 24/7 roadside assistance. They'll be your new best friends if things start to go wrong…
About the author
Vicky Anscombe is a blogger, editor and travel enthusiast. By day she is a pioneering digital scribbler, but at night she fanaticises about hitting the open road. A lover of summer and music, she is naturally also a writer for Festival Mag.
About The Author
Related posts