Maurititus to Mexico Great Winter Holiday Sun
When the winter blues hit, the promise of the warm sun hitting your back, gentle breezes dancing through your hair, and sand between your toes are you drawn to warmer locales? Then you are in luck. Around the world there are beautiful warm locations waiting for you.
Mauritius
A small scenic island off the coast of Africa is the getaway spot of Mauritius.  A growing international tourist spot Mauritius has much to offer to beside just sun and beaches to a weary winter traveler. Safaris, scuba diving, parasailing, dolphin dives and lion/cheetah walks are just a few of the unique opportunities for getaway activities. These experiences which cannot be had almost anywhere else In the world are just a small sample of activities you can take at this singular location. Where Mauritius is really starting to make its mark though is in cuisine. Cuisines from various traditions and of course the flavor of local palate create a truly unique take on foods from around the world. You may order a familiar snack but you will get something unlike you have ever had before not just from Mauritius as a whole but from each of the many restaurants and street vendors. If cold and winter has you needing a change of scenery there is no place better than Mauritius for all your senses!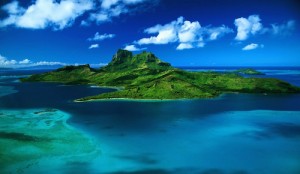 Sydney
Live in the Northern Hemisphere? Is the snow, ice, and grey skies of the winter season getting you down? Find yourself wishing for warm sun, sands, sea in the middle of January? Have no fear! Sydney the capital and most populous city in Australia await you! Due to it being in the Southern Hemisphere of the world, while Europe and North America are firmly in winter's grip Australia is in a warm sunny summer. Sydney is an open laid back style of city, a mix of cosmopolitan and a sun soaked harbor town with many places to go and things to do, to escape those winter blues.  A dinner boat tour of the harbor lit up at night, or the many clubs and dances in the city proper, or just a sightseeing tour featuring the world famous opera house Sydney in summer has something for everyone, and will make you forget those winter blues.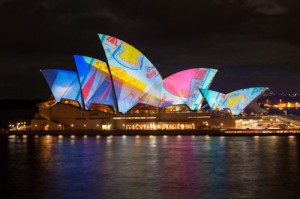 Miami
While most of the USA is dealing with ice, wind, and snow, Miami Florida is a beach and sun haven from heavy coats and thick ski boots. Miami has a lot to offer any winter escape partyer. You can soak up some Cuban and Latin culture in "Little Havana" districts of downtown. Head on over to the South Beach for a sample of Miami's legendary nightlife; with a host of clubs to dance the nights away while the rest of the country slumbers in hibernation. During the day take a stroll down Ocean Drive's many shops and malls and get a jump on spring and summer fashions or just grab something for the 80 degrees that are typical for the winter months in this city of eternal summer.
Bali
Winter holidays too snowy? Sydney not exotic enough to leave snow angels for? Miami not hot enough to abandon your fire side for? Then this winter travel down the Southern Hemisphere to Bali! When the Northern Hemisphere is winter wonderland, Bali is a summer party hotspot perfect for getaways from the snow. Bali has a booming tourist business, even after it took a hit in with terrorist bombings in 2002 and 2005. Bali would not be beaten though and bounced back to a safer and better party spot than it was previously by 2008. Recent years have seen a whole new level of activity for Bali even being film location for the movie adaptation of Eat Pray Love.  A wild night at the anything goes Bounty club or a cultural beach festival for the Full Moon. Bali is an exotic paradise for those seeking to get away from cold grey skies.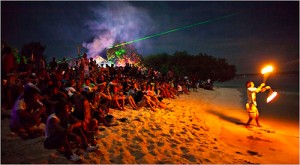 Mexico
Mexico is not a spot one usually thinks of when planning a winter getaway. However it is hard to turn down the beaches of Cancun, the jungles of the Yucatan or the clubs of Tijuana. While the temperature in Mexico can soar to the 90 or over 100 degrees, the winter months tend to be a must more tolerable 85 degrees on average.  While some resorts will be closed others remain open and usually at a reduced cost. The rich cultural heritage of Mexico will give you celebrations unlike almost anywhere else.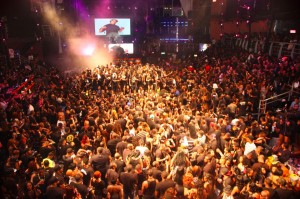 About The Author
Related posts