10 Reasons to Go Travelling on a Gap Year
Travelling around the world as part of a gap year represents an excellent way to learn more about yourself, and provides opportunities to gain a new perspective on different parts of the world. In addition, travelling on your gap year can be a great way to build up your skills and experience before going to university or a job, and can be made more productive by working for a charity, or by taking on casual work and teaching contracts as part of your overall experience. These reasons, and more, make gap year travelling an excellent idea.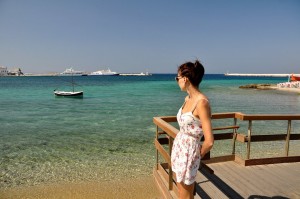 1 – Learning More About Yourself
The challenge of travelling by yourself, or with a few other people, is one that will boost your confidence and give you a set of experiences that can be used in other situations – everything from budgeting to time management, and being able to think quickly in difficult situations, is tested by a gap year adventure.
2 – Seeing New Cultures
You can enjoy learning more about new cultures, and can broaden your perspective by immersing yourself in a country for an extended period of time; doing so might inspire you to return in the future, or even look for work in that country.
3 – Affordability
For gap year travellers, the initial savings used for a flight or a long train journey can be offset by the low cost of moving within individual countries, as well as the cheapness of day to day living in Asia and other parts of the world.
4 – Charity Opportunities
It's possible to make your gap year travelling more productive by helping out a charity, or by spending a period of time working in a school; projects might include helping to set up buildings in Africa, or teaching in Asia.
5 – Meeting New People
As well as meeting new people in particular destinations, gap year travel can allow you to make long term friendships with fellow backpackers, many of whom may accompany you to different hostels and new countries.
6 – Flexibility
While some people just want to take a gap year to get away from things, you can still keep in touch by using Facebook and Skype when you're travelling; having the flexibility to change your travel plans online is also important, and especially if you need to extend your insurance or come home early.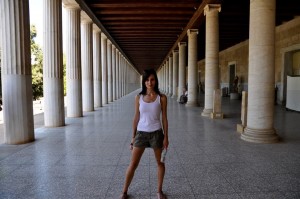 7 – Freedom
One of the main benefits to travelling on your gap year involves having little to no pressure on your time; other than meeting flights or connecting up with different hotels, you can afford to be flexible with your time, and can take detours to see new places.
8 – You Don't Have to be Young
A gap year doesn't necessarily have to be for people just leaving school – you can take a gap year from work, or after university – sometimes it's better to wait until you have more money saved, or a secure job to return to.
9 – Employability
Demonstrating that you've spent time on a gap year, and that you've built up useful skills, can help to make your CV stand out; make sure, though, that you explain how your experiences were productive.
10 – Financial Options
It's possible to take a gap year without spending a huge amount of money, and without getting into lots of debt; saving during your exams, or borrowing money for flights, can be set against the low cost of living and careful budgeting when you are travelling.
Author Bio: Liam Ohm writes about travel, If visiting london he recommends www.theatreticketsdirect.co.uk for the latest theatre tickets. In his spare time he enjoys reading, travelling and networking.
About The Author
Related posts