Flinders Island – A Pristine Holiday Location
Flinders is the largest of the Furneaux Group, a conglomerate of 51 Islands which are part of the land bridge that connects Tasmania to the mainland of Australia. The variety one witnesses here is simply leaves one awestruck. Its varied landscapes, the granite cliffs in pink and grey of Mount Strzelecki and Mount Killiecrankie makes it one of the most exotic locations, albeit less explored,  of the world.
The fairy-tale of Flinders Island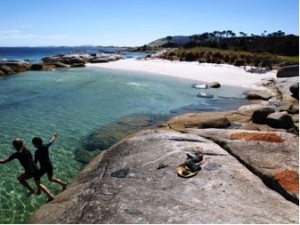 The island was first identified by Europeans when Tobias Furneaux, the commander of Captain Cook's support ship, became separated from the endeavor in fog and discovered the Furneaux group of islands on 19 March 1773.
It's an island with a rich heritage, both sad and boisterous. The first Europeans were rough and ready sealers who hunted fur seals to near extinction. And the island's rocky shores and hidden reefs caused many a ship to flounder and sink.
At Wybalenna, 160 Aboriginal people, relocated from mainland Tasmania in 1833, longed for their homeland. By 1847 the settlement was abandoned and the 45 remaining people were returned to a settlement at Oyster Cove, south of Hobart.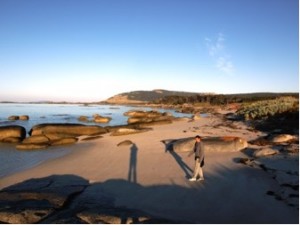 Here you will be in the nature's lap amidst pristine settings. For the beach lovers there are glittering beaches and for those who love can escape to an inspiring world of sparkling beaches, rugged ranges, abundant wildlife and flora, and clear sapphire waters. With a pleasant climate throughout the year and activities from boating, climbing, fishing, to exploring our history and culture
Take time to explore our region. Sawyersbayshacks will help you to find out more about our island home and help you to plan your own visit to Tasmania's best kept secret.
How to get there
Tasmania is not as far as some tend to believe. You can take a flight to Flinders Island from Launceston or directly from Moorabbin Airport Victoria.  Sharp Airlines and Airlines of Tasmania have a decent network of daily flights from Launceston and Melbourne. For more information dial 1300 55 66 94.
About The Author
Related posts