Top Skiing Destinations in Australia
Australia is not exactly the first place that would come in mind when you think of snow and skiing. After all, even a large part of the Australian population had never seen snow in their entire lifetime. Although snow is uncommon in the southern regions of Australia, regular winter snowfalls along the mountain range of Great Dividing Range, passing through New South Wales and Victoria, support a thriving and large ski industry in both southern states. If you are planning to go to Australia for skiing anytime soon, visit between the months of June and August and you will be pleasantly surprised at how much fun you would have while skiing in Australian snow.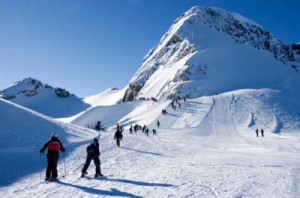 Skiing in Victoria
Currently, the state of Victoria holds the distinction of having the most number of ski resorts in the country. One of them is Mt. Buller ski resort, with its ski field of 263 hectares and a summit height of 1,790 meters. Just 234 km away from Melbourne, it is the closest ski resort to any major city, making it the most popular choice among weekend skiers and several annual snow sporting events. In fact, it has even hosted a couple of international World Cup competitions in the past, aside from being the host location for the Victorian Snowsports Championships.
This ski resort is also known for having the highest seating capacity in the region when it comes to its lifts. With 22 lifts can actually carry more than 40,000 people per hour. Other activities that can be done in Mt. Buller include cross country skiing, night skiing, snow shoeing, snow tubing and tobogganing. Prepare yourself with the proper ski equipment by using backcountry redemption code and enjoy the ski slopes of this magnificent mountain. The Australian backcountry will definitely thrill you.
Mt. Buller ski resort, also has its own Alpine Museum and a 180-seat cinema – the highest in Australia. You can take their indoor rock climbing sessions, or you can enjoy the view of Mt. Buller and Mt. Stirling by taking one of the helicopter flights they offer.
Skiing in New South Wales
The Snowy Mountains of New South Wales may not be as high or as cold as other popular mountains for skiing, however, its strategic location with respect to winter winds and precipitation, make it perfect for prolonged snowfall.
Here you'll find Australia's largest ski resort, the Perisher Ski Resort, formerly known as Perisher Blue. With ski fields spanning 1,245 hectares, this resort easily contains five terrain parks. Skiers and non-skiers flock to this resort because of the wide variety of activities for all age and skill levels. It is also known for having the most lifts among Australian ski resorts with a total of 47 lifts. Its three levels of difficulty grades provide a lot of room for skiers of different skill levels. In fact, beginners take up 22% of the runs, while intermediate skiers take up 60%. The remaining 18% is for those engaged in advanced skiing. Get your needed outdoor gear with the usage of rock creek promotional code and enjoy a day in the Perisher Blue. The Australian countryside is full of surprises, from incredible ski slopes to lovely hiking trails.
While you are in the Perisher Valley, you might want to go for snow tubing in Tube Town, or join the Groomer Tours, where you can take a ride on one of the resort's night skiing. Snow shoeing and cross country skiing are also available.
The Kiandra Snow Shoe Club
New South Wales has another claim to fame. It is here where you will find The Kiandra Snow Shoe Club, the first and longest surviving ski club in the world. Formed in 1861 in the town of Kiandra – the birthplace of skiing in Australia – the oldest sporting ski club in the world still operates to this day and is currently known as the Kiandra Pioneer Ski Club. Its center of operations is in Perisher Valley in New South Wales.
Ski Holidays in Australia
The states of New South Wales and Victoria are practically dotted with so many amazing ski resorts and destinations that you will probably have a difficult time making up your mind which one to choose. Rest assured, however, that whichever resort you choose, you will definitely have fun skiing in the south of Australia.
About The Author
Related posts