Adventure awaits in Turkey
You might not necessarily pair "adventure" together with "Turkey," however there's plenty of action to be had in this Mediterranean paradise. With cheap flights to Turkey now available, backpackers and adrenaline seekers are spoilt for choice – there's everything from mountain trekking to white water rafting.
Climb Mount Ararat
Mount Ararat, the famed final resting place of Noah's Ark, is a snow-capped, dormant volcano and the highest peak in Turkey. Adventurous (and experienced) climbers can make their way up the steep slopes of the mountain for an unparalleled view 5,137 meters above sea level. It's a treacherous multi-day journey as many areas are largely unmapped and there are plenty of false ascents. Late summer is the ideal climbing time, although snow covers the last 400 meters all year round.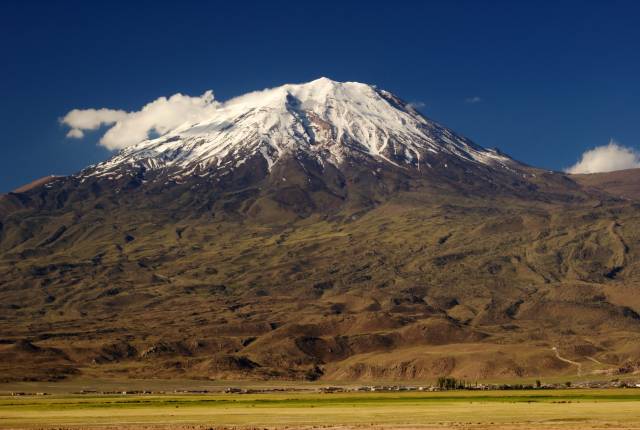 Raft down to the Black Sea
There are two main spots for white water rafting – Köprüçay near Antalya, and the more dangerous Çoruh near Erzurum. In Köprücay, many rafting companies offer accompanied expeditions with guides to help you navigate your way through the Köprülü Kanyon and its 100 meter high rock walls. For the more experienced, the Çoruh River flows for 250 kilometers into the Black Sea at Batumi. Challenge yourself with more than 20 rapids – recommended only for Classes 3 and above.
Ride horseback through Cappadocia
Horse culture is a big part of Turkish history so it's fitting that you can ride through the ancient ruins of lost civilizations. Take the trails through the rural countryside of Cappadocia, famous for its fairy chimney rock formations and ancient natural wonders. Gallop past cave villages, abandoned monasteries and underground cities as you relive the past of the Hittites, Greeks, Romans and Ottomans.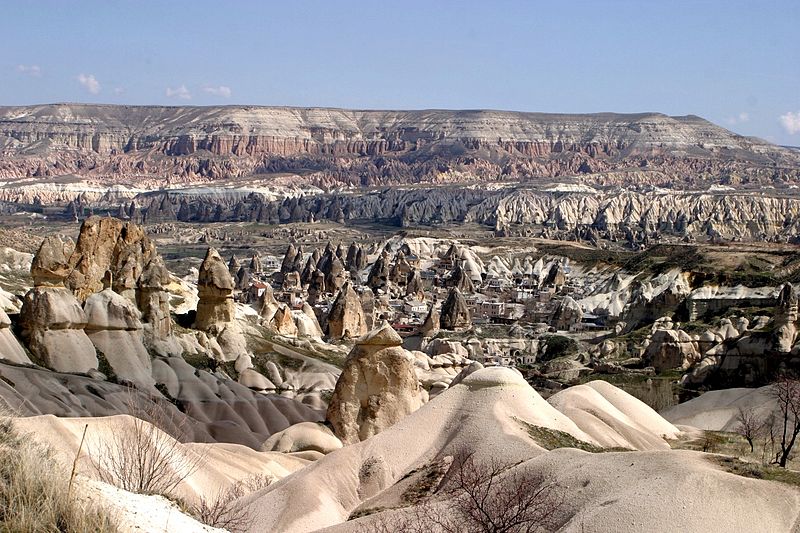 Bike across the Turquoise Coast
If you want to see the crystal clear waters and pristine beaches from a slightly different point of view, grab a bike and pack your camera for a truly breathtaking experience. Mountain biking across the Turquoise Coast is something everyone can enjoy, from beginners to pros. Take in all the Turkish beauty as you ride through ancient coast tracks leading you to inaccessible beaches, thermal mud baths and pods of freshwater turtles.
Trek the Lycian Way
The Lycian Way is probably the most famous of the trails in Turkey and stretches for approximately 500 kilometers from Ölüdeniz to Hisarcandir. Not for the faint hearted (or the unfit!), the Lycian Way starts off fairly easy but gets progressively more difficult with many ascents and descents. The route is visibly marked with red and white stripes and consists of old mule trails with hard, stony ground. Don't attempt the walk in the summer heat; spring or autumn has the best weather conditions.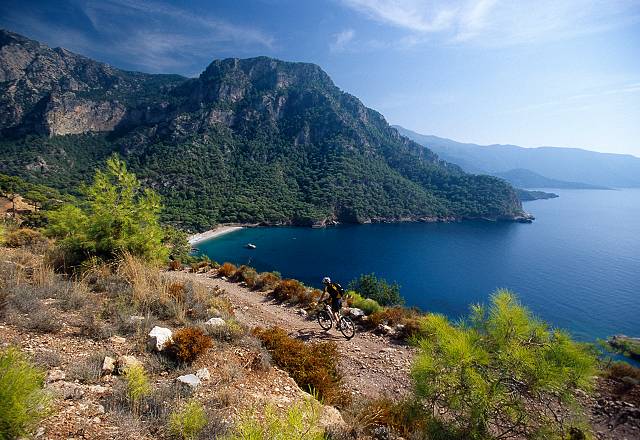 Kayak over a sunken city
Kekova is a tiny uninhabited island holding sunken city ruins destroyed by an earthquake in the 2nd century. Now off-limits to swimmers and divers, the best way to see the island is from a sea kayak. Enthusiastic water lovers can paddle along the Kekova Island coast and glide right over the top of the sunken city with its mosaics preserved in time. It's a fun day trip requiring no experience, just persistence, patience and a good level of fitness.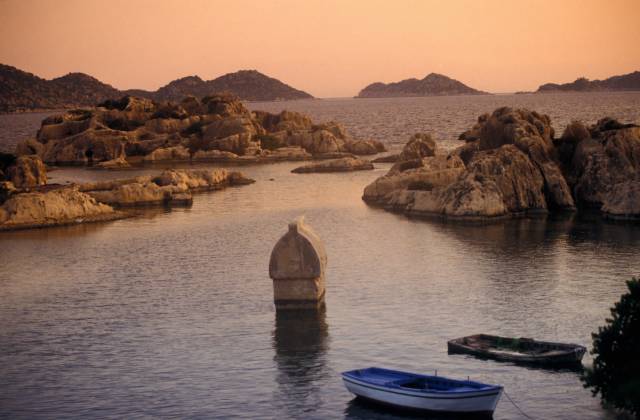 About The Author
Related posts