Five Vacations for the Anti-Tourist
Many people consider vacations to be stressful experiences because they visit crowded, overpriced places that cater to the tourist trade without offering anything unique. Peace and quiet is frequently difficult to come by for those participating in this type of vacation. If you have reached the point where you would rather stay home for leisure activities, you should consider some "anti-tourist" options. Opportunities exist all over the world for those who would prefer not to experience traditional vacations, but you have to learn to think outside of the tourist box before these choices become obvious. Listed below are five anti-tourist options to provide inspiration for your next vacation.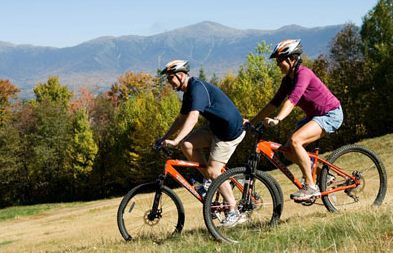 1. Mountain Biking in the Pacific Northwest
The Pacific Northwest community of Oakridge, Oregon, hosts several mountain biking events throughout the course of the summer. Some are all-inclusive events that provide campsites, meals, transportation to trails, guides, showers, entertainment and a nightly beer garden. You don't have to have an advanced skill level to participate.
2. Visit Desired Destinations during the Off Season
If you've always wanted to visit a specific area or resort but have been discouraged from doing so because of large tourist crowds, consider visiting the area during the off-season. Prices on lodging, meals, and activities such as golf and spas will probably be less expensive during these times.
3. Volunteer in a Foreign Country
Many organizations exist that offer travelers opportunity to volunteer in a foreign country for the duration of their stay. This is a great option whether you want to stay for several months or just for one week. Opportunities can be tailored to meet your particular area of expertise.
4. Book an Un-Cruise
If you're enthralled by the idea of spending your vacation on the water but are not interested in going on one of the gigantic cruise ships, you should check out the small cruise companies. With ships as small as 12-passenger vessels to larger ones that carry 60-70 people, un-cruises typically offer passengers extremely close views of nature in areas where the big boats can't fit into.
5. Visit a Non-Tourist Town
Pick a community in a location that you've always been curious about that doesn't cater to mass tourism, and go out to breakfast at the local diner and get to know the people of the area. You may not find fancy accommodations in these types of places, but you'll come away with lasting memories and several new friends.
Author Bio
Lyndsi Decker is a freelance writer that is currently promoting golf bag shipping. When not blogging, she enjoys traveling, photography, and exploring the outdoors.
About The Author
Related posts