The Five Most Scenic Routes in Australia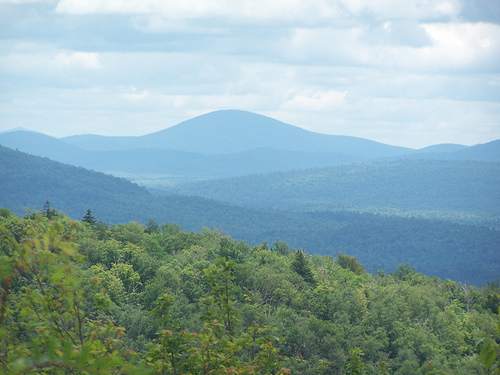 is infamous for its beauty. And if you are sick of the mainstream touristy places, try these more unique options. Get away from the crowds. When you're done, you can always turn back to the handy tourist brochure. So, as you are gawking at the wildlife and dodging the bug that looks like it's probably poisonous, why not take the time to sit back and take the scenic route – literally!
5. South Gippsland to Melbourne
Take an hour to try this one. You'll drive over lakes and through forests, venture into cities and get a close look at a few local farms. The best part? Even though the drive features in-land views, both starting point and destination are right next to the ocean. You'll start off your scenic route marathon with a little bit of both worlds so there's no way to go wrong! One setback though – the highway you take has a few road tolls, so if you decide to go on this particular adventure, be sure to scrounge up the dropped change on the car floor. C'mon, you know it's there!
4. Launceston to St. Helens
This one is long – 241 kilometres in total. First of all though, isn't that what taking the scenic route is all about? Secondly, it's totally worth it. You get water-front views, forests, meadows of flowers, and even a lavender farm. This drive has a little more than just pretty views out of a window too. With countless off-road attractions that are going to be hard to just drive past; you might need to allot an extra day to fit in all the neat add-ins.
3. Coober Pedy
Choose any drive at all around this place – there's no way to go wrong. But for a more concrete plan, let's just say you want to start at Port Augusta. That's a five hour drive of what is said to be condensed awesome. The great thing about this one is that there doesn't need to be a certain starting point, as long as you are driving around, or to, Coober Pedy, you are going to get to see plenty. These roads are great for native wildlife sightings, unique landscapes and depending on the road you decide to take, various local haunts.
2. Great Ocean Road
Okay. So I lied. Not all these routes are all too unique, but I had to include at least one time-tested classic pleaser. Great Ocean Road is exactly what it sounds like – 240 kilometres of coastal loveliness. Along with the beauty of the ocean outside your car window, you'll also get to see waterfalls, surf breaks, the 12 Apostles rock formations and much more.
1. Batemans Bay to Pebbly Beach
This one scored the number one spot for a few different reasons. First of all, it's not all that long. All together, it's about a 30 minute drive. That means that you don't need to put aside a whole day to drive it and you can spend some much needed time with your feet in the sand and water, not on the dashboard of your car. Secondly, it has everything from forests to rock formations. What's not to love?
If a road trip in Australia sounds like your cup of tea, then start to plan your trip well in advance to get the best deals on flights. I took a few minutes to do some research and found many cheap flights to Sydney, Melbourne and Perth available from all the usual suspects – Qantas, British Airways, Emirates, Singapore Airlines, Cathay Pacific, etc. There is on tip I would like to suggest based on my three kangaroo flights from the UK to Sydney. If you can afford an upgrade, do it. If you can also get a decent stop in Singapore so you can take a walk, get showered, fed and watered, it also really helps, especially if you're Australian trip is a short one.
About The Author
Related posts