Teaching English in Vietnam- a great experience
I am nearing the end of a year spent teaching English as a foreign language (TEFL) in Vietnam and I have truly fell in love with the country and its culture. This is my experience.
My surroundings
Vietnam has oodles of natural beauty! And it has is all; mountains, beaches and its surreal lime stone islands. By TEFL in Vietnam I have worked the typical average of 20-25 hours per week and this has given me plenty of time to explore. I live in the capital Hanoi. With French and Chinese cultural influences, Hanoi has a bustling, big city feel. I love the old part of the city where traditional life is in abundance as well as the parks, when in search of a little peace and quiet. In Ho Chi Minh City (Vietnam's economic driving force) a fascinating mixture of traditional native heritage and 21st century economic growth can be found.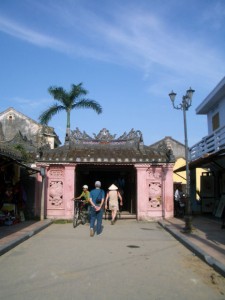 The Food
The food in Vietnam really is a treat for the eyes, the nostrils and the taste buds. I don´t think a day has gone by when I haven't got to try something delicious. One of my favorite things to do is to visit the markets to sample the street food. Although some foods, for me, are definitively a no-go, I often discover new, tasty dishes. The food-only markets are the best as they are less touristic. As a rule of thumb, where the locals go, I follow. As in the whole of Southeast Asia, rice plays a central role. I often find myself eating it for lunch and dinner, which is something I would never do at home. But also in Vietnam, noodles are just as popular, coming in all different shapes and sizes. One thing I love is that the street food is always fresh. Whether its seafood or meat, fruit or veg, great tasting choices are always to hand.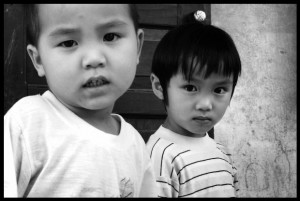 The People
There is a general culture of respect for others in Vietnam and it is evident in everyday life. People are generally friendly and accepting and I can say that I have never once felt uncomfortable or threatened. The Vietnamese economy is growing and you can see why. The people appear incredibly hardworking and optimistic, a positivity that has rubbed off on me. When I started teaching, I was initially wary, as I did not know what to expect. However, the mentality runs in the schools as well, where the children possess a genuine respect for teachers. The children are attentive, open and have a real desire to learn, especially English, which really makes a difference!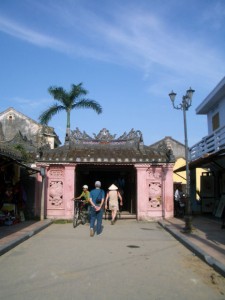 My Experience
I live with another English teacher who I met at the public school where I teach. Accommodation is very affordable and so is the cost of living. Pay is well enough to live a comfortable lifestyle. I have met friends for life, seen the sites of this diverse country, gained priceless work experience and learned about myself in the process. The confidence I have gained from this adventure will last me a lifetime.
Laura Wright is an English teacher who loves travelling and, after a year spent teaching English as a foreign language in Vietnam, wanted to share her experience with you all. 
About The Author
Related posts