Great backpacking holidays across Asia
Asia is a vast continent filled with countries that offer so much to see and admire, hence making this part of the world the perfect place to visit on a backpacking holiday.
So get your trusty set of binoculars packed – Uttings Outdoors are offering binoculars from Opticron and Nikon for bargain prices in case you are running short on reliable equipment – and book your trip to one of these four destinations in Asia.
India
Let's begin the list with a country that often pops up on people's top ten backpacking countries on earth – India.
So why is this country so popular? One of the main reasons is likely because of the fascinating buildings and locations which are dotted all across this vast nation.
From the instantly recognisable Taj Mahal to discovering the startling contrast between the vibrant city of Mumbai and the seaside oasis of Goa, there is just so much to see and do once in this awe-inspiring country.
What's more, backpackers on a budget and hoping to stretch their cash as far as possible will also be pleased to hear that India's food, accommodation and travel are often available very cheap when compared to other destinations across the globe.
Vietnam
Vietnam has sure had its fair share of bad fortune in the history books. A number of highly-publicised wars held the country back for many years, and yet it has emerged as one of the world's most beautiful nations now that it is once again enjoying peacetime.
The country was put in the mainstream spotlight a few years back when it was featured on a special edition of BBC's well-loved motor series Top Gear – have a look here if you need a reminder.
Backpackers can follow in the footsteps of Jeremy Clarkson and company by stopping off at the stunning havens of Hanoi and Danang City, although the highlight of the tour could well be a visit to the mystical Halong Bay.
Indonesia

Indonesia sets itself apart from every other country on the planet due to it being made up of thousands of islands, each of which is just as fascinating to explore as the last.
Backpackers who take the time to explore as much of Indonesia as they possibly can will likely pass through spectacular rainforests, vibrant jungles and lush silver beaches lapped with crystal-clear green waters by the end of their travels.
For actual destinations to make a note of in your self-made itinerary, Harau Valley at Abdi Homestay and Lake Maninjau are both brilliant starting points.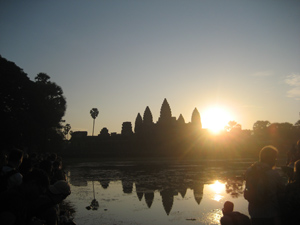 In its top ten backpacking countries guide, Ask Men went as far as to call Thailand " backpacker's paradise". Once you do a little research into the country though, it soon becomes clear why the publication feels this way.
For one, the country is packed to the brim with historical and cultural architectural masterpieces. The Wat Arun temple, the Wat Phra Kaeo temple, the Wat Benchamabophitr landmark and Bangkok's Grand Palace all must be seen to be believed.
Thailand is also very inviting to tourists, thanks to how well the country's mass transit system has been set up and operated. This is not to mention the glorious Thai cuisine which is served up fresh from many of the nation's restaurants at excellent prices.
About The Author
Related posts