The best transport options while on holiday
If you've already booked your flight for your upcoming holiday, it's time to figure out how you'll get around once you arrive. While most tourists get a transfer into the city and take local transportation once they arrive, it may be a smart idea to hire a car while you're on holiday if you want some added flexibility. Weigh the pros and cons of car hire and other forms of transportation while on holiday by reading the article below.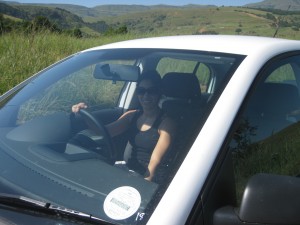 Car Hire: The Pros
The biggest advantage to hiring a car while you're on holiday is the complete freedom to create your own schedule. No more waiting for local buses, taxis, or group tours to take you to the destinations you want to see. Car hire is especially convenient if you're staying outside of a major city, where local transportation may be less frequent or reliable. If you're planning to visit multiple destinations on your trip, a car hire can eliminate the headache of booking a bus or plane to get from one destination to another.
The other major benefit to hiring a car is the extra space. This is especially advantageous if you're travelling with kids and need to have easy access to toys, snacks, change of clothes, etc. Most companies allow you to select the type and size of car, so you can choose the vehicle that best suits your personal needs.
Car Hire: The Cons
Of course, there are some pitfalls to car hire as well. The first is the issue of insurance. While most companies do offer some level of insurance, these "collision damage waivers" carry an excess that you will be expected to pay yourself should you decide to make a claim. The best approach is to take out a policy from a third-party provider before you depart so you can be certain that you are fully insured in the event of the accident.
Beware of mileage and fuel restrictions as well. If you exceed your allotted mileage on your trip, you will be charged for it. You should also plan to fill up the petrol tank before you return the vehicle, as the company is likely to charge you a higher rate for an empty tank. Most importantly, make sure you're getting what you paid for. If you need help, get holiday advice from Irwin Mitchell to clear up any questions you may have.
Other Transportation Options
If you decide that hiring a car is too cumbersome, you'll need to find an alternative means of arriving to your accommodations. Taxis are the most comfortable—if expensive—option; make sure you take a licensed taxi and check a site like WorldTaxiMeter.com to get an idea of how much the fare will be. Depending on where you go, you might also be able to take advantage of a local shuttle bus or subway service, but remember that these may not be the most convenient options if you're travelling with a lot of luggage.
About The Author
Related posts