Detour from South Africa to Mozambique
Africa can be a little more of a challenge to backpack than Europe, Asia and the Americas due to the lack of established transport, but that's part of the adventure. After enjoying the sights, sounds and facilities in South Africa, take a detour to Mozambique – a complete tropical African adventure with a Portuguese flare.
There are frequent buses into Maputo, Mozambique's capital, from  Johannesburg and Nelspruit (where you'll be able to visit the Kruger National Park) Nelspruit in South Africa, minibuses from Durban and from Manzini, Swaziland. You can also fly to Mozambique, but flights can be pricey.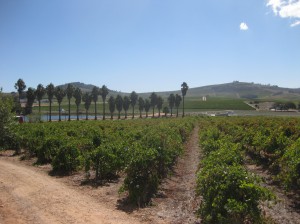 Spend a couple of nights in Maputo, a city that bears the scars of a civil war, reminders of Portuguese colonization, but also shows forward propulsion to becoming a world class city. You'll want to walk the streets, eat seafood at the local fish market, drink local brew and visit the museums to understand the country's past. However, it won't be long before you want to head up coast to find palm trees, warm blue seas and white beaches.
Mozambique has five star luxury accommodation, but it is also home to some of the best backpackers I've ever stayed in, meaning you don't have to have gambled on Jackpot Capital Casino Online to afford big meals and great accommodation. Starting in Maputo, a reputable backpacker's is Fatima's. Conveniently, Fatima's Nest can also be found in Tofo, Inhambane, the first great beach town up the coast. But there are plenty of others to choose from.
Driving in Mozambique is not advised. Between challenging roads and difficult policemen and old landmines off road, there are plenty of shuttle services operated by backpacker hostels. There is also a local bus service – a journey which will include travelling with livestock, coconuts and people sharing seats; an adventure guaranteed.
Head north. Tofo is popular – it's one of the best places in the world to swim with whale sharks, a great surfing spot, or just a great place to hang out in one of the hammocks on the beach. Further north, Vilanculos is another backpacker-friendly spot. Here, the beaches are whiter, the water warmer and temperature higher.
Here, you can take a traditional Dhow to the Bazaruto Archipeligo, and enjoy world class snorkeling. Vilanculos is quite rural, so you'll be walking on sandy roads to the market and bartering for sarongs, eating fresh fruit and cashew nuts.
Mozambique has seen an investment into its tourism industry. It is an extremely affordable country that offers enough third world adventure to match its world class picturesque beaches. It's an affordable option for South Africans, so an extremely affordable for anyone carrying the dollar or euro and a worthy detour from your trip to Southern Africa.
About The Author
Related posts