Whitewater Rafting Canadian Style
Whitewater Rafting Canadian Style
General article touching on major whitewater rafting locations in Canada.
Forget seeking thrills in crowded theme parks filled with man-made rides that offer you mere minutes of gratification. If you're looking to be awed, take an adrenaline-pumping journey where Canada's rugged terrain meets crystal clear water–creating some of the best whitewater rafting opportunities on the planet.
Here are just a few of the Great White North's best whitewater locations that promise to take your breath away.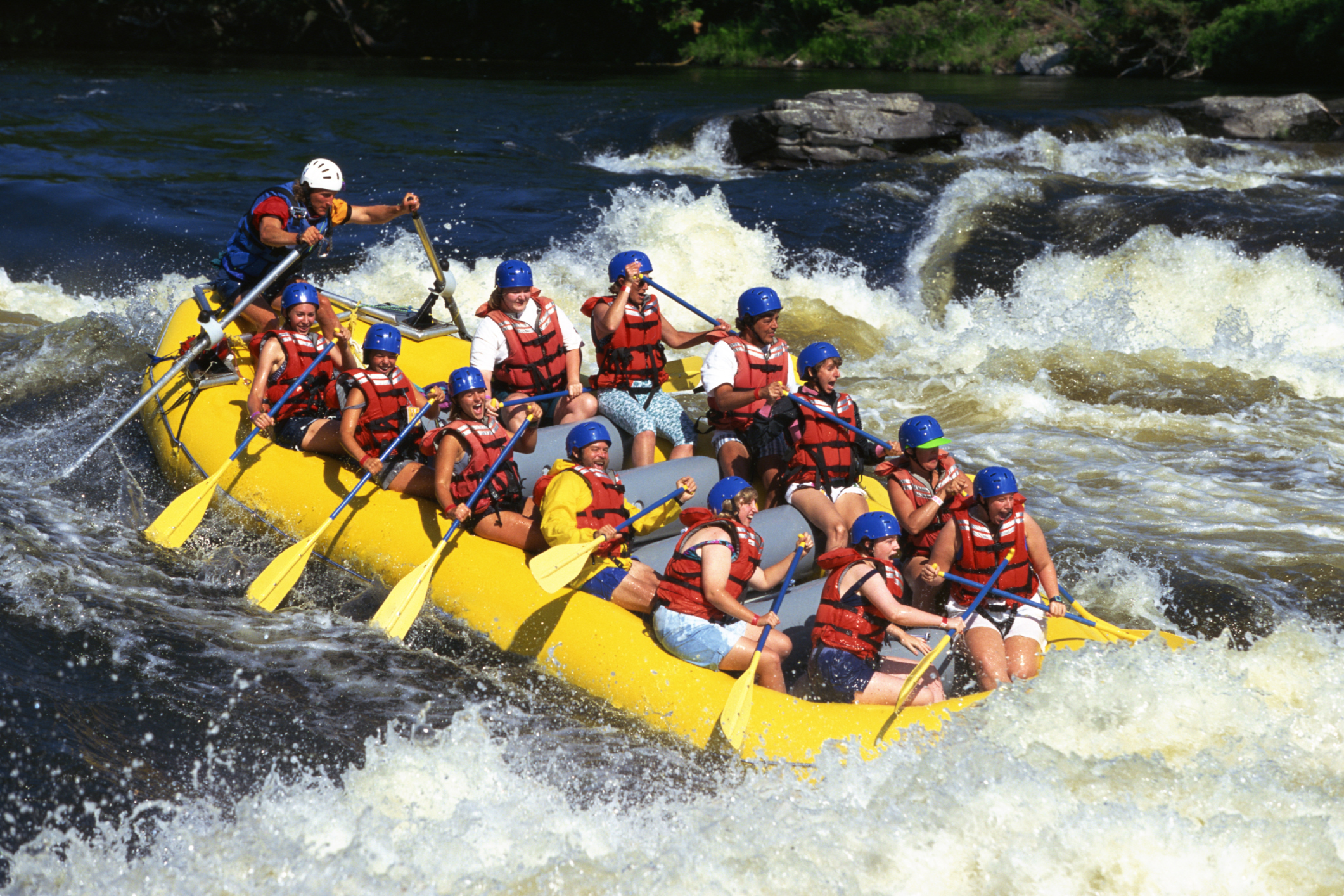 Satisfied adventure-seekers on the Ottawa River.
Photo courtesy of photos.com
The Mighty Ottawa
The Ottawa River is, perhaps, one of Canada's most famous adventure waterways. Anointed a Canadian Heritage River, the mighty Ottawa is home to several whitewater rafting companies and resorts.
• Wilderness Tours. In operation since 1975, over a million water sports enthusiasts have hit the rapids with Wilderness Tours, a company that the Globe and Mail has labelled "Top Dog on the Ottawa River." Offering everything from company retreats to family getaways, they are committed to providing visitors with a great time, while providing top-notch equipment and protecting your safety. An environmentally conscious company, Wilderness Tours has also placed approximately 5000 acres in a land trust for its preservation.
• River Run. A short distance from the world renowned Algonquin Park, this 165 acre resort offers a plethora of amenities. River Run operates rafting trips that range from calm and serene to shooting World Class rapids. And, when you return to land, enjoy the use of a private beach, horseshoes, a sauna, the Riverrunners' Pub, and more.
• Esprit. The Petawawa River, a tributary to the Ottawa River, is known for its technical difficulty. Like a rollercoaster in water, this is a must-do for all hardcore whitewater enthusiasts. Esprit will take you through the Class III and IV rapids twice. They are also involved in the annual Hell or High Water Races, when the water is at its wildest following the spring thaw.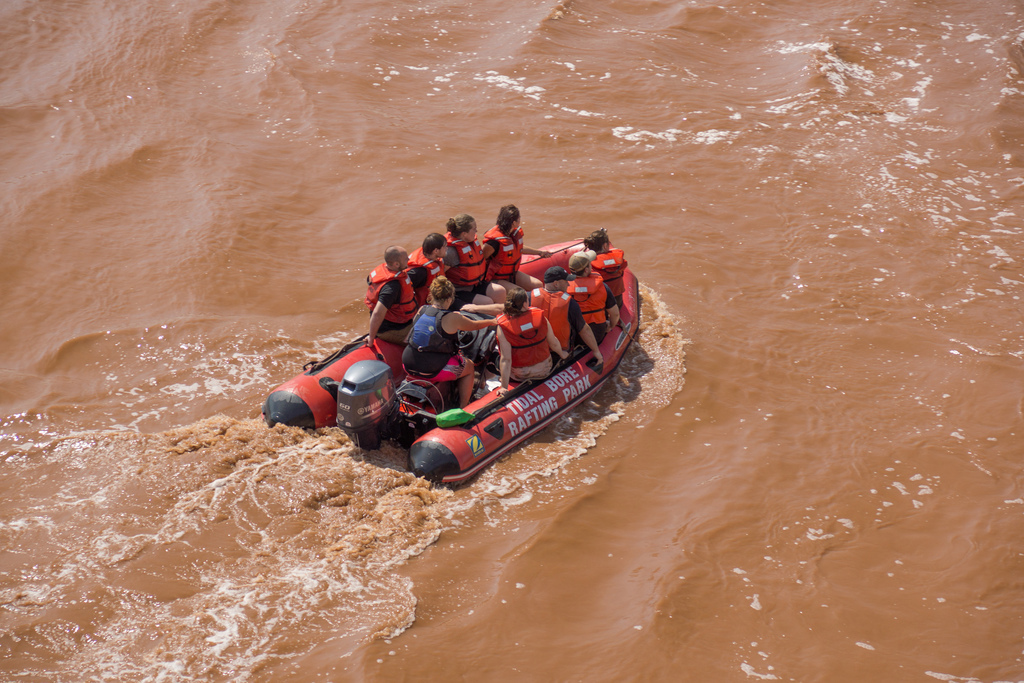 The Shubenacadie River, one of Lonely Planet's top picks
Image courtesy of: rjcox via photopin cc
The Tidal Shubenacadie
Named one of Canada's top five rivers by Lonely Planet, the Shubenacadie River promises awesome adventures. Here are some ways to enjoy this Nova Scotia treat.
• Tidal Boar Rafting. A mere hour outside of Halifax, this 180 acre piece of heaven offers vacationers air-conditioned cottages with satellite TV, barbecues, a swimming pool, and a beautiful hilltop restaurant. This relaxing atmosphere will be welcomed after a ride down this tidal river. Whether you opt for the 10 mile trip with eight sets of rapids or the shorter 6 mile version, you will be awed by this whitewater trip and the chance to see the world's highest tides in action.
• Shubenacadie River Adventure Tours. Boasting a 300 acre woodland and 5000 feet of waterfront, this facility offers horseshoes, a trout pond, swimming pool, observation deck, and more. Board the Zodiacs at low-tide and take a meander past beautiful sandbars and ancient Acadian dyke lands. And, then, encounter the tidal bore and witness the amazing power that is the Bay of Fundy and her awesome incoming tide.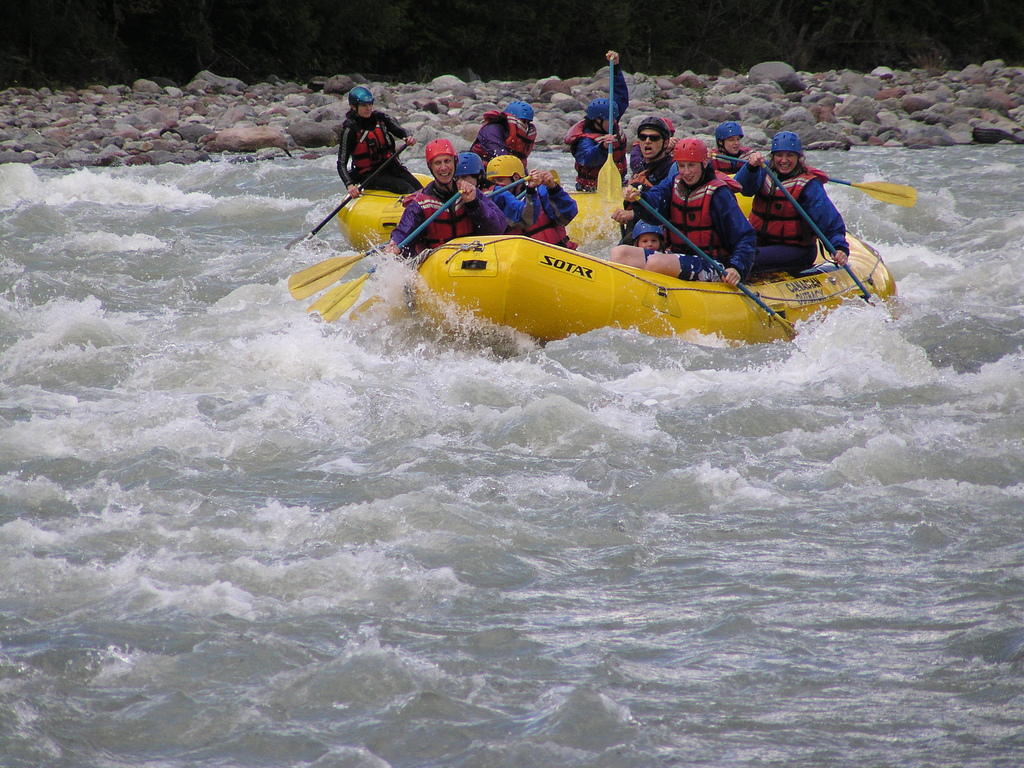 Happy rafters on the Squamish River
Image courtesy of: Urban Mixer via photopin cc
The Bouncy Squamish
Take in the splendor that is British Columbia as you explore the outback via the Elaho and Squamish Rivers–a mighty duo that packs a thrilling punch. Here are a few ways to explore this beautiful area near Vancouver and Whistler.
• Canadian Outback Adventures. The largest whitewater rafting company in the region, Canadian Outback prides itself on having an adventure to suit every age, taste, and ability. With state-of-the-art equipment and stellar guides, they make safety a top priority. And, if you are feeling particularly adventurous, you can opt for a helicopter and rafting combo or face the challenging "Devil's Elbow" as seen on Mark Burnett's Eco-Challenge Adventure.
• Wedge Rafting. Referred to as "a tale of two rivers and a mid-season classic," Wedge Rafting company promises to explore the thrilling rapids of the Elaho and the bouncing fun of the Squamish. An eight hour adventure filled with pulse-quickening excitement and breath-taking vistas, this trip will hold a firm place in your memory for years to come. Top off your day with the catered gourmet barbecue hosted by your guides.
Whether you are heading for the East Coast, the Pacific, or somewhere in the middle, Canada is home to awesome whitewaters begging to be rafted. So head north. Adventure awaits, eh.
What are your favorite Canadian whitewater rafting spots?
Kimberley Laws is a freelance writer and avid blogger. She is a huge fan of anything that involves water including whitewater rafting, canoeing, and water-skiing. She has written on a multitude of topics including social media marketing, online reputation management, and blogging tools. You can follow her at The Embiggens Project.
About The Author
Related posts