Hawaii for First-Timers: Planning the Perfect Break
When it comes to a blissful break in the sun, holidays to Hawaii shouldn't be underestimated. An archipelago made up of six islands, Hawaii is the most recent state of the USA, located off the coast of the mainland, in the heart of the mid-Pacific Ocean.
With a whole host of diverse treasures in store, Hawaii is like no other place on Earth. From the vibrant shores of Waikiki Beach on Oahu to the dynamic cliffs of the Napali Coast on the island of Kauai, the islands of Hawaii have plenty of treats in store for first time, and repeat, visitors.
Choosing what to do as part of your Hawaiian adventure certainly won't be easy but if you plan in advance, you will be able to incorporate as much, or as little, as you like during your visit. Once you've flown into Oahu, the adventure is yours for the taking. From the major airport on the island, you will have access to neighbouring islands too, including Lanai and Molokai, which are perfect spots for beach breaks and dolphin spotting excursions.
Dolphin spotting, watersports, national parks – you name it, Hawaii has got it. It doesn't stop there, either. These islands, the northernmost of Polynesia, are rich in culture and, as part of your visit, it'd be hard not to be engrossed in it. There are plenty of historical landmarks to visit as part of your trip if you'd like to embrace the culture and learn more about the local history, or attend an authentic luau which will bring you face-to-face with the local party culture, including the art of the hula dance.
Whether you choose to lie back on a sandy beach and laze in the sun as the waves crash around your feet, or you prefer to take full advantage of your visit to the islands and utilise the time to see as much as possible, you can guarantee that a trip to Hawaii won't leave you disappointed. From whale watching to walking on one of the volcanoes, such as the Halemaumau Crater on Hawaii's Big Island, possibilities are endless.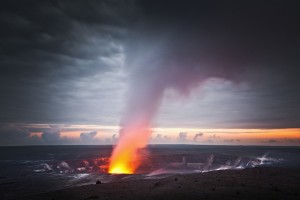 It may be the most recent addition to the US states, but Hawaii is on a completely different page to the rest of the USA. Consider a trip to Hawaii for your next big break and you'll see why it's such a special destination.
About The Author
Related posts