Canada Once Had A Team In The World Cup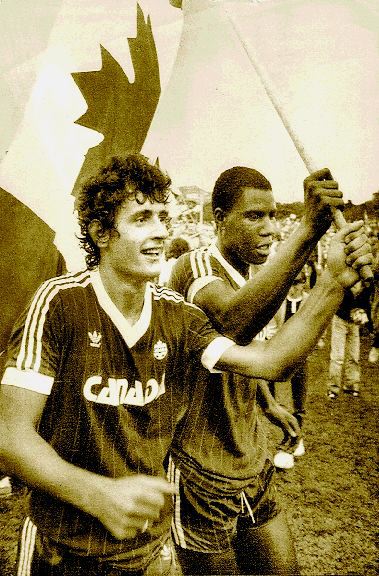 So the world cup has started and already fans are going crazy. Well I am already one of them and the games are so intense that sometimes I feel I am among the crowds at the stadium. Even those I am Canadian I do have my favorite team. But imagine if Canada had its own team. It has been 24 years since Canada's last appearance to make it in the world cup. The year that Canada did make it to the world cup, more than half of the starting line-up is now recognized in the Canadian Soccer Hall of Fame. Many of those players back then were born in B.C and came from provincial leagues. They were under-dogs, and no one ever predicted Canada to even make it through to the World Cup in Mexico that year. The Canadian fans even thought it was a joke to know that Canada even had a team, but they had no idea that the team was actually good. Once Canada played its first match against France and only lost 1-0, the public was astonished to see how much the Canadians hold back the French. The two remaining games were against Russia and Hungary. Even though they lost every game, Canada was just proud to know that our team made it to the world cup. So why haven't we ever made it back to the world cup? Even though our nation is a hockey nation, we still have some pretty amazing soccer players, so why can't we ever make it???? That has been the question for the last 24 years.
So who are the favorites to win this World Cup? Well it is known to be Spain or Brazil!! Although the other favorites are known to be Argentina because they have the best known player on their team, Lionel Messi and coach Diego Maradona, England because of Rooney, and Portugal because of Cristiano Ronaldo.
So who do you think will win this 2010 WORLD CUP?!
About The Author
Related posts